Brexit: High Court hearing challenge to Article 50 strategy
The need for Parliament to give its approval before the Brexit process starts is of huge "constitutional importance", the High Court has heard.
QC Lord Pannick said the case "raises an issue… concerning the limits of the power of the Executive".
The High Court is considering whether ministers can invoke Article 50 of the Lisbon Treaty, the trigger for formal talk, without MPs passing a new law.
Critics said it was a "naked attempt to steal the referendum by the back door".
Ministers argue they are entitled to act under ancient powers of Royal Prerogative.
Prime Minister Theresa May has said she will activate Article 50, formally notifying the EU of the UK's intention to leave, by the end of next March. This follows the UK's decision to back Brexit in June's referendum by a margin of 51.9% to 48.1%.
The EU's other 27 members have said negotiations about the terms of the UK's exit – due to last two years – cannot begin until Article 50 has been invoked.
The judicial review, due to conclude on Monday, is being heard by the Lord Chief Justice of England and Wales, Lord Thomas.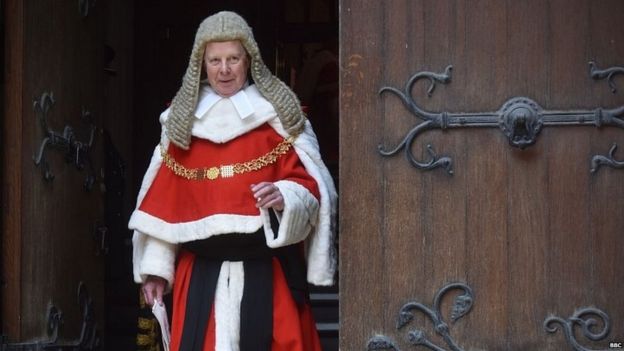 Investment manager Gina Miller is among those contesting the government's authority to proceed without recourse to Parliament – arguing the principle of parliamentary sovereignty underpins the constitution and the rule of law in the country.
Her legal team, headed by constitutional lawyer and cross-bench peer Lord Pannick, is arguing that invoking Article 50 will threaten the rights of individuals enshrined in the 1972 European Communities Act – the piece of legislation which paved the way for the UK to join the European Economic Community.
Only Parliament, they argue, can remove or reduce rights granted under law and Article 50 must have the consent of the House of Commons and the House of Lords.